Have you ever wondered why yachts are so astronomically expensive? From their luxurious interiors to their state-of-the-art technology, these floating palaces seem to defy logic when it comes to price tags. But the reality is, there are numerous factors that contribute to the staggering cost of yachts. In this article, we will delve into the world of high-end yachts, exploring the reasons behind their exorbitant prices and shedding light on the intricate craftsmanship that goes into creating these opulent vessels.
First and foremost, the sheer size and complexity of yachts play a significant role in their hefty price tags. These floating marvels are often built to the exact specifications of their owners, requiring extensive customizations and meticulous attention to detail. Every inch of the yacht is carefully crafted and tailored to meet the owner's desires, resulting in a truly unique masterpiece. From the finest materials sourced from around the world to the expert craftsmanship of skilled artisans, no expense is spared in the creation of these floating luxury homes. Additionally, the cutting-edge technology and advanced engineering that go into yachts ensure optimal performance and safety, further adding to their cost.
Join us as we embark on a journey to unravel the mysteries behind the extraordinary prices of yachts. From exploring the intricate design process to understanding the level of luxury they offer, we will uncover the hidden world of these magnificent vessels. Prepare to be amazed by the extravagant world of yachts and discover why they are truly the epitome of luxury on the open seas.
Why are yachts so expensive?
Yachts are expensive due to various factors. First, the cost of materials, such as high-quality wood, fiberglass, and metals, contribute to the overall price. Additionally, the specialized engineering and craftsmanship required for yacht construction further drives up the cost. Furthermore, yachts often come with luxurious amenities, advanced technology, and high-end furnishings, all of which add to the price tag. Lastly, the maintenance, insurance, and operating costs of yachts also contribute to their overall expense.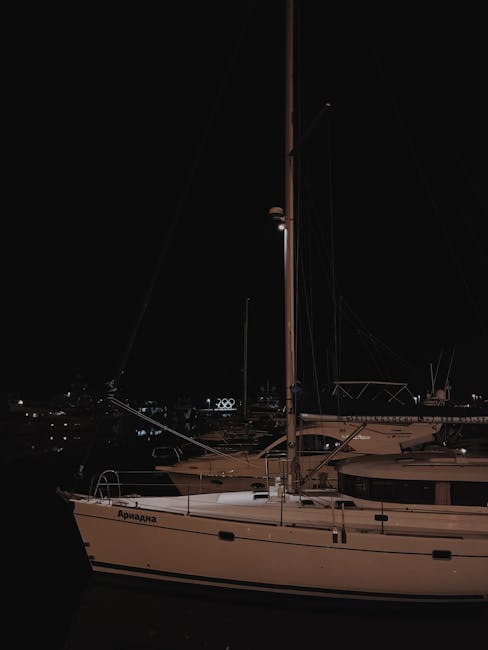 Why are Yachts so Expensive?
Yachts are often associated with luxury and opulence. These magnificent vessels come with a hefty price tag, leaving many wondering why they are so expensive. In this article, we will explore the various factors that contribute to the high cost of yachts, providing a comprehensive understanding of the reasons behind their extravagant prices.
Design and Construction
One of the primary reasons for the steep price tag of yachts is the meticulous design and construction process. Yachts are custom-built to meet the specific requirements and preferences of the owner. Expert naval architects and designers work closely with the client to create a unique and personalized yacht that embodies their vision.
The construction process involves the use of high-quality materials and advanced technologies. The hull, for instance, is typically made of fiberglass or aluminum, which are expensive and durable materials. The interiors are crafted with luxurious materials such as fine wood, marble, and high-end fabrics. The attention to detail and the luxurious finishes significantly contribute to the overall cost of the yacht.
Engineering and Technology
Yachts are equipped with state-of-the-art engineering systems and cutting-edge technology. These advanced systems ensure the safety, comfort, and performance of the vessel. The integration of advanced navigation systems, stabilizers, propulsion systems, and communication equipment requires substantial investments in research and development.
Furthermore, yachts are designed to be self-sufficient, providing amenities and facilities akin to a luxury hotel. This includes generators, watermakers, air conditioning systems, and advanced entertainment systems. The integration of these sophisticated systems not only adds to the cost but also requires ongoing maintenance and upgrades.
Maintenance and Operations
Owning a yacht is not just about the initial purchase price. The upkeep and maintenance of a yacht can be exorbitant. From regular cleaning and painting to engine maintenance and repairs, the costs can quickly add up. Additionally, there are expenses related to dockage, insurance, crew salaries, and fuel consumption. These ongoing operational costs contribute to the overall expense of owning a yacht.
Moreover, yachts require regular inspections and surveys to ensure compliance with safety regulations and to maintain their value. These inspections, along with any necessary repairs or upgrades, are crucial for the longevity and seaworthiness of the vessel. All these factors contribute to the high cost of maintaining and operating a yacht.
Customization and Luxury Features
Yacht owners often seek unique features and customizations to make their vessel stand out. These bespoke additions can range from jacuzzis, helipads, and swimming pools to lavish interiors and extravagant amenities. The customization process involves skilled craftsmen, engineers, and designers who work tirelessly to bring the owner's vision to life.
These luxurious features not only increase the overall cost of the yacht but also require additional structural modifications and engineering considerations. The integration of these high-end features requires meticulous planning and execution, resulting in a higher price tag.
Exclusivity and Demand
Lastly, the high price of yachts can also be attributed to their exclusivity and demand. Yachts are considered status symbols and are often associated with the wealthy elite. The limited supply and high demand for these vessels drive up their prices. Additionally, the luxury yacht industry is a niche market that caters to a select clientele willing to pay a premium for the exclusivity and prestige associated with owning a yacht.
The allure of cruising in luxury and the social status that comes with yacht ownership further contribute to the demand and subsequently, the high price of yachts.
Frequently Asked Questions
Here are some common questions about why yachts are so expensive:
Why do yachts cost so much?
Yachts are expensive due to various factors. Firstly, the construction of yachts involves high-quality materials and advanced technology, which significantly adds to the overall cost. The use of premium materials such as fiberglass, wood, and stainless steel, along with state-of-the-art navigation and communication systems, contributes to the high price tag. Additionally, yachts require skilled labor and craftsmanship, which further increases their cost.
Moreover, yachts offer luxurious amenities and features, such as spacious cabins, entertainment systems, swimming pools, and gourmet kitchens. These additional comforts and luxuries come at a premium price. The overall cost also includes maintenance, insurance, and docking fees, as well as the ongoing expenses for crew salaries and fuel.
Are there any additional costs associated with owning a yacht?
Yes, owning a yacht comes with additional costs beyond the initial purchase price. Some ongoing expenses include maintenance and repairs, which can be quite costly. Regular servicing, cleaning, and painting are necessary to keep the yacht in pristine condition. Insurance is another significant expense, as it is essential to protect the investment and cover potential accidents or damages.
Furthermore, docking fees at marinas and yacht clubs can be substantial. These fees vary depending on the location, amenities, and size of the yacht. Additionally, the cost of fuel and crew salaries must be considered, especially for larger yachts that require a professional crew to operate and maintain them.
Do all yachts have the same price range?
No, there is a wide range of prices when it comes to yachts. The price of a yacht depends on various factors, including its size, age, brand, and overall condition. Smaller yachts or used yachts generally have a lower price range compared to larger or brand-new models. Custom-built yachts, designed according to specific preferences, tend to be more expensive due to the personalized craftsmanship and unique features.
Ultimately, yachts can range from a few hundred thousand dollars to several million dollars or more. The price range allows for a variety of options to suit different budgets and preferences.
Can yachts be considered an investment?
While some yachts may retain or even appreciate in value, it is generally not advisable to consider them as an investment. Unlike real estate or certain other assets, the value of a yacht tends to depreciate over time, especially with regular use and wear. Factors such as market conditions, maintenance history, and popularity of the brand can affect the resale value of a yacht.
However, it is essential to note that owning a yacht can provide intangible benefits, such as the enjoyment of luxury travel, privacy, and the ability to explore various destinations. Ultimately, the decision to purchase a yacht should be driven primarily by personal preferences and lifestyle rather than financial expectations.
Are there any benefits to chartering a yacht instead of owning one?
Chartering a yacht can offer several benefits compared to owning one. Firstly, chartering allows individuals to enjoy the experience of yachting without the significant upfront costs and ongoing expenses associated with ownership. It provides the flexibility to choose different yacht models, sizes, and destinations, depending on specific preferences and travel plans.
Additionally, chartering eliminates the need for maintenance, repairs, and other logistical concerns that come with yacht ownership. It also offers the opportunity to experience a variety of yachts, enabling individuals to assess their preferences before deciding to make a substantial investment. Overall, chartering a yacht can be a cost-effective and convenient way to enjoy the yachting experience without the long-term commitment of ownership.
In conclusion, the exorbitant prices of yachts can be attributed to a multitude of factors. From the exquisite craftsmanship and luxurious materials used in their construction, to the sophisticated technology and engineering required to create a vessel that can traverse the vast oceans, every aspect of a yacht is meticulously designed to provide an unparalleled experience. Furthermore, the maintenance costs and operational expenses associated with owning a yacht are substantial, with regular inspections, repairs, and staff salaries adding to the overall cost. Ultimately, the high price tag of yachts is a reflection of the exclusivity and opulence that comes with owning such a remarkable vessel.
However, it is important to recognize that the expensive nature of yachts does not solely stem from their physical attributes. Yachts also serve as symbols of wealth and status, attracting a select group of individuals who are willing to invest significant amounts of money in order to be part of this elite lifestyle. With their grandeur and elegance, yachts offer an escape from the ordinary, allowing owners to indulge in the ultimate luxury experience. Although the cost may seem exorbitant to most, for those who can afford it, owning a yacht is not simply about the vessel itself, but about the prestige, freedom, and unparalleled sense of adventure that comes with being part of a privileged few.